Get to know us
Located in Eureka, SD, we serve the communities of Eureka, Herreid, Leola and surrounding areas. Our friendly and experienced staff will treat you like family. At Dosch Family Pharmacy we are here to help you and your family live your healthiest, happiest life.
Why Dosch Family Pharmacy?
At Dosch Family Pharmacy we treat all of our patients like family. We are on a first name basis with each patient and offer personalized customer service that large chain pharmacies simply cannot match. We understand what our customers need and that is why we offer free delivery service, medication counseling, prescription cost reviews and much more to help our patients take control of their health.
Our Mission
To be a community pharmacy that provides consistently great service, quality products and trustworthy advice to enable our customers to take charge of their own health.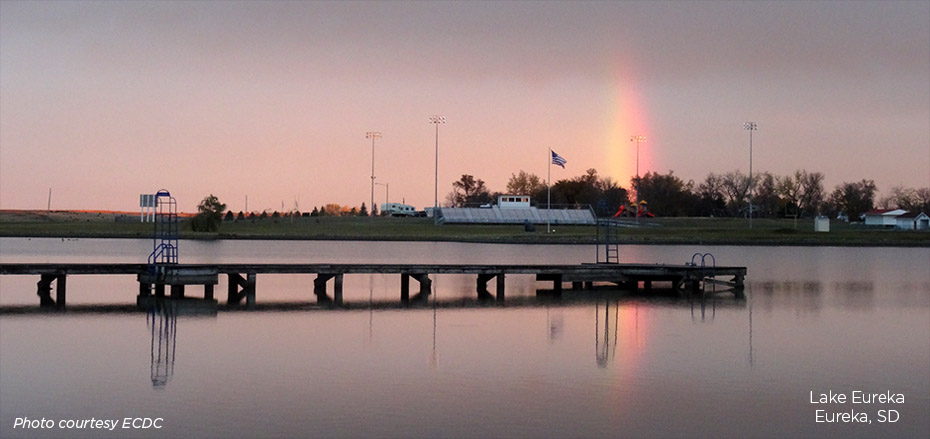 Our History
Located in Eureka, SD, Dosch Family Pharmacy takes great pride in serving the communities of Eureka, Herreid, Leola and surrounding areas. Mike Dosch, Pharm.D and his team have over 20 years of combined pharmacy experience and treat their customers like family. At Dosch Family Pharmacy, we are here to help you live your healthiest, happiest life.
We encourage you to stop in our pharmacy to see why our patients choose Dosch Family Pharmacy over the large retail pharmacy chains.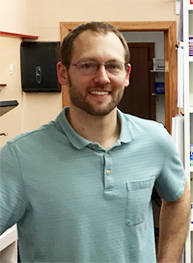 Mike is the owner and operator of Dosch Family Pharmacy. He earned his Doctorate of Pharmacy degree from North Dakota State University in Fargo, North Dakota. Mike and his wife, Ahren live in Eureka, SD and have four children and one cat. They love living in a small community and enjoy all of the amazing outdoor experiences that the Dakotas offer.
"The best part of my job is helping the patients I see every week. Our pharmacy strives to be a resource to the communities around us. Our wellness model is unparalleled to any of the large chain pharmacies in the area. That is because our pharmacy truly understands the needs of the community we serve. We look forward to serving Eureka and surrounding area for many years to come. Stop in and say hi."
Quality & Professionalism
Better compliance
Reduced adverse reactions
Better health outcomes
Save people money
Save people time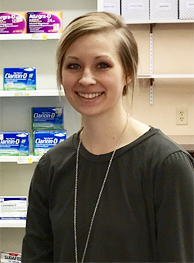 Sierra Beutler, pharmacy technician, was born and raised in the area and married her husband, Brandon, who farms just outside of Eureka. They have two young children and love living life on the farm. Sierra enjoys working at Dosch Family Pharmacy because of the friendly, hometown atmosphere. She enjoys visiting with and connecting to their customers and loves seeing all of the familiar faces who put their trust in the Dosch Family Pharmacy team. "We are here to answer any questions you have about the medication you are taking. Ask me about our services offered including prescription delivery, automatically having your medications synced on the same day each month and more!"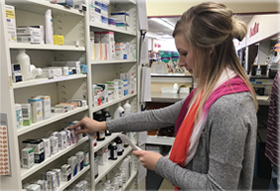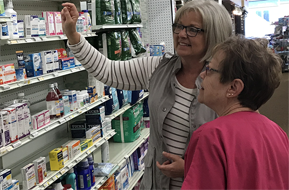 What Our Patients Are Saying..
It is so refreshing to have a hometown pharmacy in our community that stil believes in personal service and family. Mike and his staff care about what is important to you. They address you by name and are genuinely pleased to serve you and meet your needs. The free delivery service is invaluable. They definitely know what professionalism and service is all about! – HA
Mike and his staff are always very helpful when I call or visit the store. They always go the extra mile to make sure my prescriptions are ready and waiting. It's comforting to know I can depend on them to help my family stay healthy. -JP
We are so thankful that Mike and his family have invested in our rural communities. His expertise and professionalism are just two of the reasons why I get all of my medications at Dosch Family Pharmacy. The service is great and I know that they have my best interest in mind, which is something I didn't get from a large chain pharmacy. -KG